MD ABU BAKAR SIDDIQ Mizan
My Review:
First of all, it is a little difficult for a Bangladeshi citizen to get a visitor visa for Canada. For this purpose, I started looking for an immigration lawyer and then I found this firm through my friend. When I talked to Ms. Jenny Lin's (CEO & Founder &RCIC) and Mr. A.K. Azad's (Consultant Assistant) to discuss my visitor visa. I was concerned about my lack of documentation. After the consultation, I felt comfortable with Ms. Lin about her legal advice. In particular, based on my education and work background, Ms. Lin suggests me to look for professional conferences that I can attend in Toronto and she assist me with the research. She recommends several conferences and I chose one that I am particularly interested in. She even bought the early-bird conference e-ticket for me in Toronto, which saved me almost a thousand dollars. She wanted my visa to succeed for the first time without any concern. All the process run smoothly, they helped me with everything and I got my visitor visa for five years really fast. They charge a totally reasonable fee for the work that needed to be done and I never felt like I spent too much money on the consultation and subsequent application. I have had a very good experience with this firm. They were really professional with my case and I'm really thankful for all their help. Ms. Lin adequately prepared my application & documents and submitted it online.
I didn't see Ms. Lin face to face until I got my visa. I met with her directly when I went to Canada.
She spent extra time for me and her hospitality was extraordinary to me.
Recommendation:
You will not find better immigration consultant than Ms. Jenny Lin and her staff! They became more like friends to me. Jenny is truly amazing. She is extremely knowledgeable and experienced in immigration field. She is always available via email or messenger, answers all the questions in details, and during meetings she is always prepared and will spend extra time with you. She will not just collect your money and forget about your plan. She will be in touch, guiding your whole process until full success. I will definitely hire Jenny again for my any future plan and I recommend her to anybody.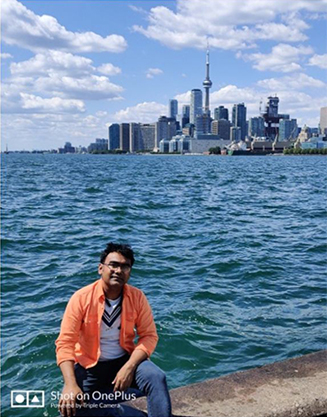 My experience at tour in Toronto, Canada:
Springwind Immigration provides after-arrival services. I was so happy to see Azad when I arrive in the Toronto Pearson airport. He came to pick me up. I was only in Toronto for 6 days and from everything I experienced, I loved the people, the charming city, the weather, I specially liked my incredible experience in attending the three days conference on block chain at Rebel Entertainment Complex, 11 Polson Street, Toronto. After conference is finished, I enjoyed helicopter ride, hop-on hop off bus tour, shopping, Niagara Falls, Bengali foods etc.
Azad acted as my tour guide.
Hi Azad, thank you very much for a wonderful experience in Toronto. I enjoyed every moment, from the time you picked me up at the YYZ Airport until I returned to Bangladesh a week later. I just wanted to say a very big thank you to Springwind Immigration Consulting Services Inc. for a wonderful time on my tours. I didn't feel lonely because of your companionship.
---
---